23-Nov-14 – A single molecule-sized mass storage (caged electrons enable to store the memory) – See full Science Alert article here.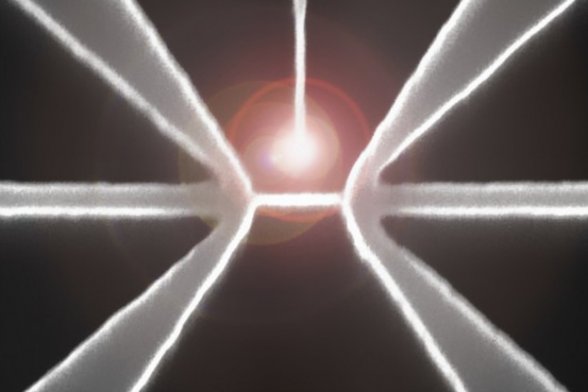 Image: Laia Vila Nadal, Felix Iglesias Escudero, Leroy Cronin, Cronin Group, School of Chemistry, University of Glasgow
---
10-Aug-2014 – New super-powerful, brain-mimicking computer chip: IBM reveals a new type of computer chip which uses 'cognitive computing' to give supercomputer performance to electric cars and smartphones. It also runs on the same amount of power as a simple hearing aid. See full Science Alert article
IBM révèle la mise au point d'un circuit intégré (puce) "neurosynaptique" qui utilise l' "informatique cognitive" pour répondre aux changements de l'environnement (comme le fait notre cerveau) et utiliser les sons, visions et odeurs pour "apprendre" et réagir à differentes situations. Pour cela cette puce utilise un réseau de transistors en silicone (qui agissent pour 1 milliard d'entre eux en tant que neurones et pour 250 millions en tant que synapses). La puce contient en tout 5.4 milliards de transistors et 4096 "cores" (noyaux) et sa taille est comparable à celle d'un timbre poste. Sa consommation électrique équivaut à celle d'une prothèse auditive.
Parmi les applications possibles de cette puce: installée dans une voiture électrique, elle pourrait utiliser l'information de détecteurs pour voir un accident avant qu'il ne se produise et avertir le conducteur. Elle pourrait aussi surpotentialiser un smartphone pourqu'il "interpréte en tant réel pour son utilisateur les odeurs et infos visuelles de l'environnement".
Image credits: IBM

---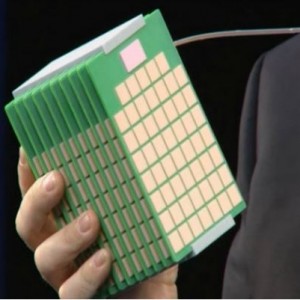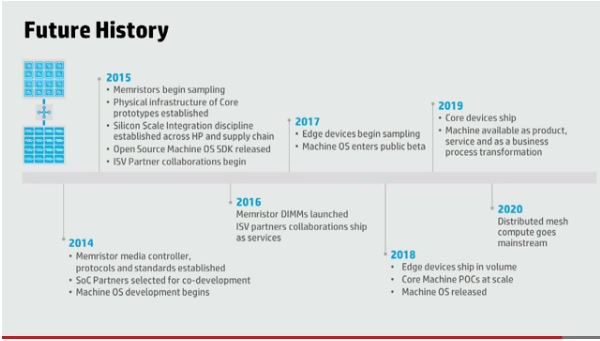 ---
27 mars 2014. – Using nanotechnology, researchers have developed a technique to increase the data storage capacity of a DVD from a measly 4.7GB to 1,000 terabytes (an increase of capacity by a factor of more than 200000). Read more at http://sciencealert.com.au/news/20131906-24498.html
En utilisant la nanotechnologie, des chercheurs ont pu faire passer la capacité de stockage d'un DVD de 4.7 GigaBytes à 1000 TeraBytes (soit 1 million de GigaBytes, soit une capacité de stockage plus de 200000 fois supérieure). Pour plus de détails, lire l'article en anglais sur http://sciencealert.com.au/news/20131906-24498.html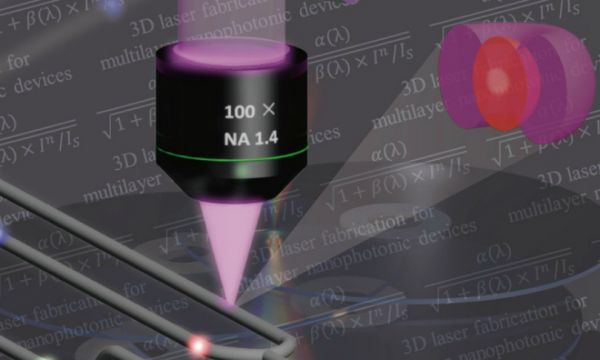 (Image credits: Nature Communications).